In the past few years, most organizations have integrated digital technologies into their way of working, reimagining their businesses for the digital age. The world being forced to go online during the pandemic has also forced more companies toward digital transformation.
Digital transformation is a broad term. It can include small and non-disruptive changes; it can mean refining traditional processes by introducing technology that supports them; or having an organization replace its entire technology systems with newer, updated ones, for example.
Whatever form digital transformation may take, its goal is usually the same: improving productivity and efficiency, optimizing operations, and increasing profit. When done right, digital transformation brings about valuable changes for both organization and the customer. But it's not always done right, and sometimes digital transformations fail.
Why it's Important to do Digital Transformation Right
This 2020 study by Boston Consulting Group analyzed digital transformation in 825 organizations. It shows that "successful transformations created, on average, 66% more value, improved corporate capabilities by 82%, and met 120% more of their targets on time than those on the other end of the spectrum."
However, it also shows an alarming conclusion: 70% of digital transformations fail, falling short of their objectives, which often produces profound consequences. 
Another survey, by Harvey Nash/KPMG CIO points in the same direction, by concluding that "only 41% of companies have an enterprise-wide digital strategy, and only 18% of companies rate their use of digital technology as 'very effective'." 
These disappointing results come despite the massive amounts of time, effort, and money that companies are investing. This IDC study shows that investment in digital transformation grew by 10.4% in 2020 to reach an astonishing $1.3 trillion.
Following trends and the latest management processes and technologies might lead to positive and successful changes. But it might also lead to hurting your organization. Digital transformation is important, but it's even more important to do it right. 
Attempting to fit change into a linear, inflexible way of thinking might end up pigeonholing your business. You need to consider your individual and unique context first and then select the right tools to execute your strategy, rather than adjusting the execution to fit the tools. And once you start the process, you need to make sure you get high-quality, timely feedback from internal and external sources, and properly measure improvement at execution. You need to be Agile. Otherwise, your digital transformation efforts might drive your organization to a position of failure.
Don't Hurt your Business While Transitioning
Most commonly, a failed digital transformation will fall under one of these categories:
Regression:

When businesses believe they are transforming but they are just jumping on board a train they already should have years ago.

Underperformance:

As the name implies, this is when digital transformation is underutilized and the lack of focus and investment hinders progress.

New Digital Initiatives:

It happens when companies try to launch a new digital product or service but it fails and they are forced to discontinue it.
Now, let's take a look at the main reasons that lead to these negative outcomes.
1. Not Having the Correct Mindset
More than a change in technology, a digital transformation requires a change in mindset. Ultimately, it's about reinventing the way an organization works and what is at the core of an organization—people. 
People are naturally resistant to change, so making your teams welcome this transition is an essential step towards success. Consider embracing transformational leadership, inspiring a shared vision across your organization.
2. Failing to Hire the Right Talent
A digital transformation requires people to make it happen. Often, companies believe they can achieve success by utilizing their existing staff but this is an unrealistic scenario.
Hiring talent with experience in digital transformation is a basic requirement to achieve results. 
However, hiring talent is not an easy task. Even during the pandemic, companies struggle to find available people to work in key areas such as artificial intelligence and cyber security.
3. Implementing New Technology in Broken Systems
Technology is not the cure for all problems in an organization. While the right tools can improve a company's performance in many ways, they can not fix underlying problems caused by reasons that technology simply cannot address.
A digital transformation should be part of an integrated strategy with a clear goal and an organization-level change. Technology is simply a tool to accomplish these goals.
4. Adopting a "Fail-Fast" Attitude
"Fail fast" is an attitude often embraced by companies on a digital transformation journey. While there is reasoning to adopt such a mindset, taking it to an extreme can also become dangerous. 
As Parry Malm, CEO of Phrasee, put it in an interview: "The problem with this fail-fast attitude is, first, you accept failure. Second, don't require any of your actions to be really thought through." To increase their chances of success, companies should reinvest in their initiatives and try to do them bigger and better.
Before You Start, Mind These Guidelines
Now that you understand the importance of a successful digital transformation and its benefits, you're closer to implementing it. But before you do, keep these guidelines in mind:
1. Employ Intelligence When Implementing Models
What if instead of "Digital Transformation" you would call it "Intelligence Transformation"? Because that's exactly what you should be aiming at according to Bill Schmarzo. 
By integrating intelligence into your transformation, you create products, processes, and services that are constantly learning and evolving. 
"The application of advanced analytic capabilities to create continuous learning and adapting processes, products, and assets improves business and operational efficiency, enhances customer value, mitigates compliance and security risk, and uncovers new monetization opportunities." —Bill Schmarzo, Customer Advocate, Data Management Incubation at Dell Technologies
This intelligence can come from several sources, such as big data, advanced analytics, and intelligent applications.
2. Stay Detached from Frameworks that Promise All
When discussing digital transformation with consulting firms, most will be quick to present you with enticing frameworks that promise stellar results. But digital transformations fail more often than they succeed. That's why you need to approach the topic with a critical mind.
Digital transformation is often slow to deliver results, so pace yourself. But while the process is slow, progress should exist, and you should measure it to make sure you are on track.
As Kristin Moyer from Gartner's puts it, "you need to be initially measuring the results that you are getting using leading indicators, like the number of customers, the number of transactions, and the growth over time. And then, you use lagging indicators after some time, like revenue and net profits to measure your success."
3. Focus on Delivering Business Results
A lack of clear goals is one of the main reasons why digital transformations fail. Before you start the process in your organization, ask yourself which problems you are trying to fix. Adopting a digital transformation just for the sake of it will lead to disorganization and people going into different directions without a purpose. Eventually, the process will fail.
As Avi Shua, CEO of Orca Security, puts it, "organizations need to understand what the key areas of focus are and what they are trying to achieve from the business point of view — be it reducing costs, or being more Agile or being more secure."
Digital transformation is imperative for most companies in today's world. However, it should never be an end in itself, but rather a means to an end. Before you start taking action, you must define the end goal. Which problems are you trying to solve? How can you serve your customers better? How can you improve internal processes in your teams?
With a clear goal in mind, it's time to start shifting your company culture toward it. Inspire your teams to adopt novelty and improvement, and create new business models that serve that purpose.
After the previous steps, think about the technology that will help you achieve everything you planned. This will be the final layer on top of your digital transformation process. Essential, sure, but it needs a foundation to lay on. 
Digital transformation is not something your organization can afford to miss out on. Cisco's Digital Vortex Study foresees that "an average of roughly four of today's top ten incumbents (in terms of market share) in each industry will be displaced by digital disruption in the next five years." Don't let that be you.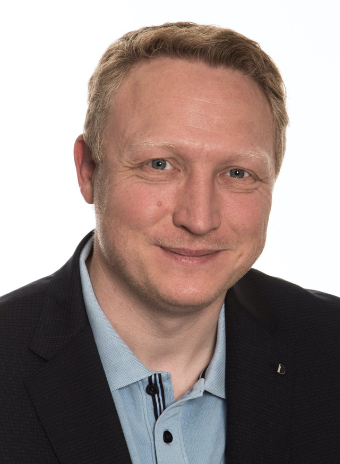 Søren Pedersen
Co-founder of Buildingbettersoftware and Agile Leadership Coach
Søren Pedersen is a strategic leadership consultant and international speaker. With more than fifteen years of software development experience at LEGO, Bang & Olufsen, and Systematic, Pedersen knows how to help clients meet their digital transformation goals by obtaining organizational efficiency, alignment, and quality assurance across organizational hierarchies and value chains. Using Agile methodologies, he specializes in value stream conversion, leadership coaching, and transformation project analysis and execution. He's spoken at DevOps London, is a contributor for The DevOps Institute, and is a Certified Scrum Master and Product Owner.
Value Stream Optimization?
We specialize in analysing and optimizing value streams.