From August, 2019 – June, 2020, BuildingBetterSoftware ApS collaborated with Solar A/S's IT department on continuing their Agile journey. 
After implementing any initial change program, it's imperative that all companies take a step back and reevaluate. In doing so, they can ensure that they're heading in the right direction to meet their ultimate business goals. 
After completing their initial digital transformation, Solar had a great foundation with a SAFe-like framework and sought a second opinion from BuildingBetterSoftware to make a plan for continuous improvement on the Agile track.
Upon inspection, the framework was unnecessarily complicated as it introduced unnecessary roles and approval committees. More importantly, it had not instilled the essential Agile mindset.
Before beginning the second phase of agile implementation, BuildingBetterSoftware performed an organizational and process analysis identifying opportunities for improvement. In close cooperation with Solar's leadership team, BuildingBetterSoftware built and executed a digital transformation strategy and program based on the identified initiatives aligned with Solar's desired outcomes.
To instill an Agile mindset and values, the digital transformation process was designed with the following in mind:
Cultivating the Leadership Team and Line Managers as drivers and communicators

All changes to occur in local contexts driven by Line Management supported by BuildingBetterSoftware

"Basic Ways of Working" introduced as principal foundation, explaining the agile value set as opposed to elaborate process descriptions

Restructuring to match a Product layout, moving PMO and Architectural responsibilities into coherent, focused teams

Introducing a central Agile Coach responsible for driving future improvements
Our collaborative change process was transformational, setting Solar on a clear, defined path for the future.
Here are just a few improvements made:
Teams assumed ownership of their products leading to customer satisfaction

Scheduling resource complexity was significantly reduced and handled in a Scrum-of-Scrum-like structure, moving PMO resources to execution

Transparency in activities clarified, improving predictability in deliverance and bottle necks 

A simplified organizational structure leading to an efficiency gain and reduction in "cold hands"
In Summary
Building on Solar's original Agile implementation, BuildingBetterSoftware was able to set Solar on a path to success. 
By simplifying structures and process and instilling an Agile mindset from the top-down/bottom-up, BuildingBetterSoftware was able to improve workflow and communication, increasing trust and collaboration in the process.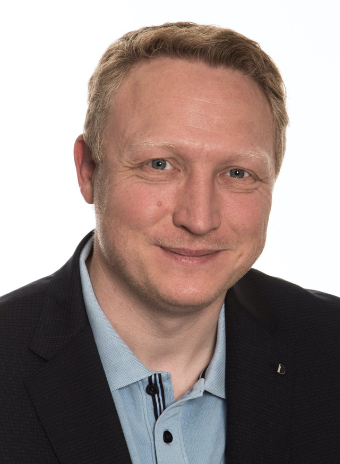 Søren Pedersen
Co-founder of Buildingbettersoftware and Agile Leadership Coach
Søren Pedersen is a strategic leadership consultant and international speaker. With more than fifteen years of software development experience at LEGO, Bang & Olufsen, and Systematic, Pedersen knows how to help clients meet their digital transformation goals by obtaining organizational efficiency, alignment, and quality assurance across organizational hierarchies and value chains. Using Agile methodologies, he specializes in value stream conversion, leadership coaching, and transformation project analysis and execution. He's spoken at DevOps London, is a contributor for The DevOps Institute, and is a Certified Scrum Master and Product Owner.
Value Stream Optimization?
We specialize in analysing and optimizing value streams.